What is Educate Together?
History

Educate Together has its roots in the Dalkey School Project founded in 1978. A committed group of educationalists and  parents established the organisation with the stated aim:    
"To develop and support in Ireland the establishment of schools which are multi-denominational (i.e. with equal right of access for the children of Catholic, Protestant and other parents, and with the cultural and social background of each child held in equal respect), co-educational and managed under a system which is predominantly democratic in character, wherever and whenever there is viable local support for such a school."
The school opened at the start of the 1978-79 school year in temporary premises with Florrie Armstrong as the school principal. By 1984 two other equality-based schools had been started and Educate Together was established as a co-ordinating umbrella body. The organisation became a company limited by guarantee in 1998 and from the year 2000, all new Educate Together schools operate with the patronage of the national company. Educate Together has charitable status in Ireland.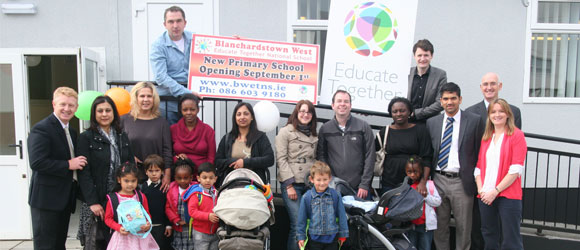 Today, Educate Together operates a small national office which provides professional representative and support services to existing schools and Start-up groups. The Directors and members of the company work in a voluntary capacity.
Educate Together has a network of 84 primary schools nationwide. Thirteen second-level schools with Educate Together involved as patron, co-patron or as partner have opened since 2014. More information on our ground-breaking second-level schools can be found at this web page: http://www.educatetogether.ie/our-schools/second-level