What is Educate Together?
What is Educate Together?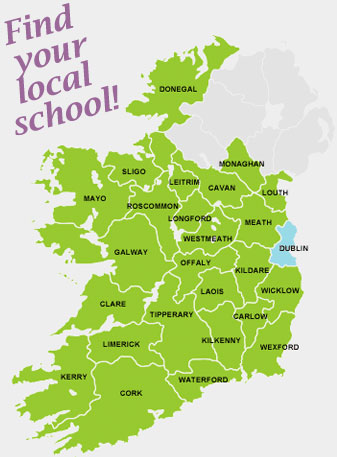 Educate Together is the patron body of the growing network of schools in Ireland that are run according to the Educate Together Charter. It is an independent NGO that runs schools that guarantee equality of access and esteem to children "irrespective of their social, cultural or religious background", are learner centred in their approach to education and are run as participatory democracies, with respectful partnership between parents, pupils and staff.
For 40 years Educate Together has been working to establish inspirational schools for children in Ireland. Schools that teach to the highest standards of education through an ethos that guarantees every child equality of esteem, regardless of their social, cultural or religious background. These principles of equality have been the foundation for every Educate Together school that has opened since the Dalkey School Project was established in 1978.
From that first school, which brought new thinking to Irish education, the Educate Together network has grown. Today Educate Together operates 84 primary schools around the country. The growth in the Educate Together school network continues to be driven by parental demand. Demand for places in established Educate Together schools continues to be high while many thousands of parents in other parts of the country have expressed interest in an Educate Together school for their communities. In addition to opening and operating primary schools, Educate Together has campaigned successfully for a new model of second-level education. The first Educate Together second-level schools opened in 2014. 2015 was the first year in which there were over 20,000 students attending an Educate Together school and today there are 13 Educate Together second-level schools.
We asked the students at Blessington Educate Together National School a simple question: What are your favourite things about your school? Here's what they said:
What is an Educate Together National School?
Educate Together schools are equality-based, co-educational, child centred, and democratically run. Educate Together schools are open to every child. Hit the Download button to learn more! 
Céard é Scoil Náisiúnta Oideachas Le Chéile?
Séard is scoil náisiúnta Oideachas Le Chéile ná bunscoil áiraithe atá ag fáil deontais stáit na hÉireann. Is cuid de ras scoil náisiúnta é a bhi bunaithe in 1831 agus a chuimsionn, leis na scoil speisialta, gach bunscoil atá faoi deontas stát in Éireann....