Educate Together Blog
Educate Together Blog
Addressing LGBT Issues in School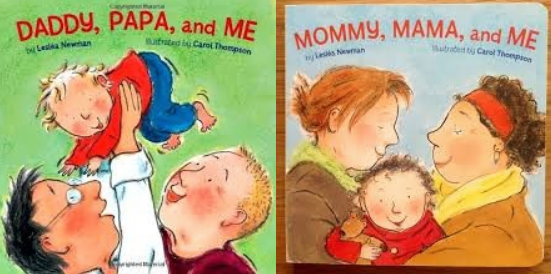 In this month's issue of Teacher News, Hilary Mc Loughlin, from Kildare ETNS, writes a really interesting article about how to deal with LGBT issues at primary level.
This is an area we've been attempting to tackle for some time now. Educate Together has run two summer courses for teachers, in association with BeLonGTo, on Addressing Homophobia in Schools and there are a number of sections dedicated to related resources on our Resource Bank.
Yet, we have to be honest here. Are all of our schools actively engaged with the topic? Probably not. And for the most obvious of reasons – with any number of Department of Education, Board of Management, patron, curriculum, parent, teacher, child and classroom-related issues coming to the fore on the most ordinary of days, not everyone has the time, energy or inclination to toss a sensitive and quite possibly incendiary ingredient into the mix.
But inconveniently, it is our job to do just that. The reasons are obvious: there may well be children in the school from same-sex families or with LGBT relations, friends or neighbours and there will definitely be children in the school who will identify (or have already identified) as LGBT.
The deterrent, however, is always there. What if parents come to call - parents from specific religious or cultural backgrounds, for whom homosexuality is somewhere on the spectrum between morally wrong and absolutely unthinkable. What's to be said?
And aren't we the ones who are supposed to respect diversity and celebrate difference? Or is it only a certain kind of diversity, a very particular type of difference?
Tough questions all. But addressing LGBT issues and confronting homophobia is there in the Learn Together as well as last year's Anti-Bullying procedures from the Department of Education and Skills. And isn't education supposed to be tough? Isn't it supposed to be challenging? After all, we, as educators deal with racism, classism, sexism, ageism and who knows what else? And we don't have all the answers. Or even pretend to. Take the schools who are at the forefront of addressing LGBT issues. I don't know for sure but there's a good chance they're avoiding the 'T' and even the 'B'. I've got to hold my hands up here. I certainly did.
There were two of us involved at the time. It's something I'd recommend interested teachers to do. Be political about it. Find an ally. Find a bunch of allies. Don't be isolated. Approach the principal. Bring the issue up at a staff meeting.
I'm not sure we're doing all we can, as a patron body, to show leadership in this area. We're certainly learning as we go and are very aware that mistakes can be made. But it's good to be involved in the making of those mistakes. Sitting on the fence can work well for a wide range of issues but leaping into the fray has its definite advantages.