Educate Together Blog
Educate Together Blog
Brain Food: Recipes for Subversion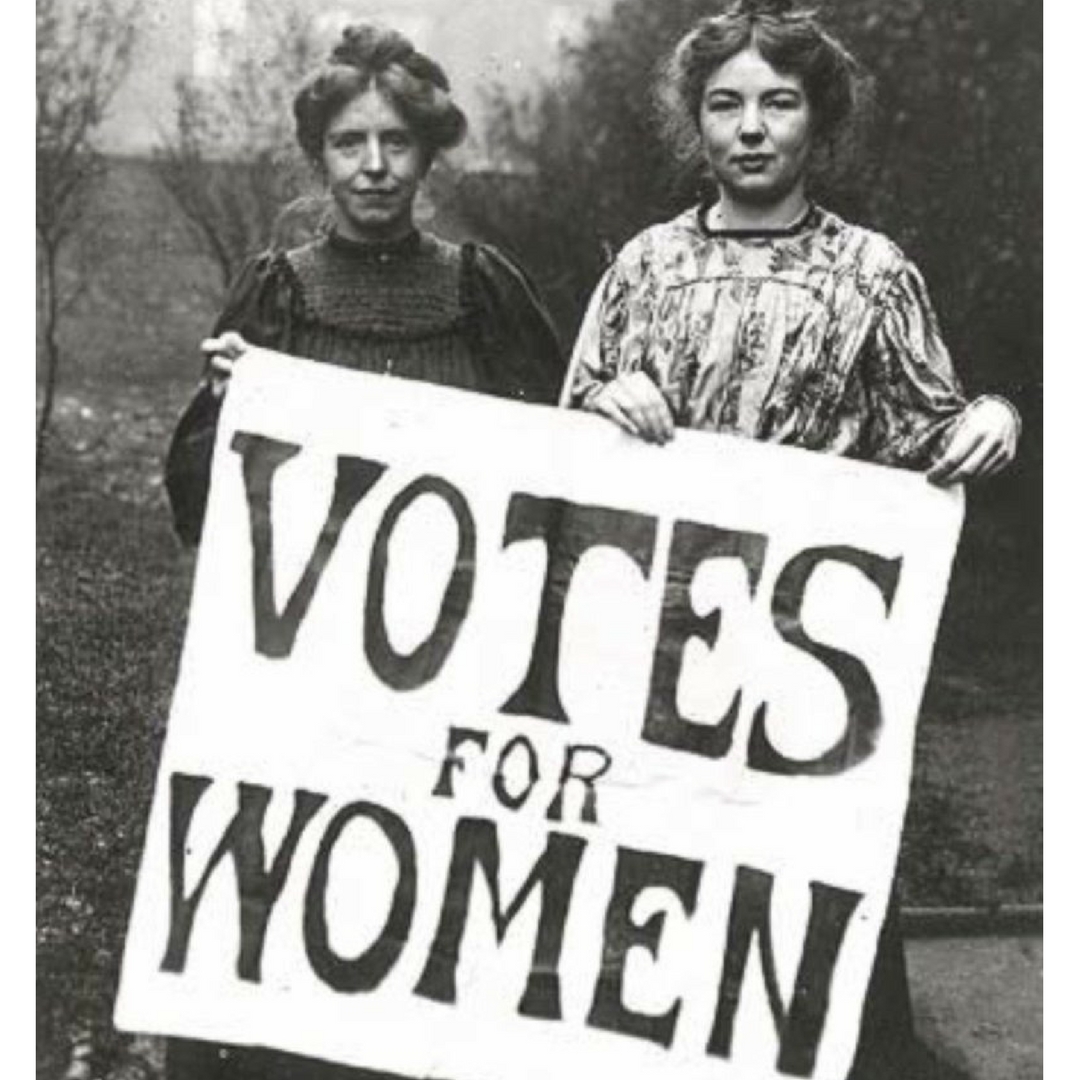 From the late nineteenth century up until women won the right to vote in 1920, cook books were frequently employed by American campaigners for women's suffrage as a means of fundraising. The cook book, given its association with domesticity and caregiving, may appear a quite unlikely vehicle for what was at the time a radical cause but that was exactly the point! Exploiting the correlation between the cook book and traditional 'femininity,' these books were both a rebuttal of the popular image propagated by the press of the suffragette as an 'unfeminine' deviant railing against the 'natural' order of things by abandoning her 'sacred' duties as wife and mother, and, a means of reaching out to and allaying the fears of women who may have been sympathetic to their campaign but hesitant to join in due to this negative stereotype.
The recipes within these books range from the very basic (such as 'how to brew tea') to the luxuriant and intricate (like 'Almond Parfoit' or 'Devil's Food') and it's also not unusual to find a number of rather witty parody recipes sprinkled in between. The recipes below are just a small selection from The Suffrage Cookbook published in Pittsburgh in 1915.
Delicious Nut Cake
(Old English Recipe, year 1600)
2 cups of sugar rolled fine or sifted
1 cup of butter—creamed together
3 cups of flour—sifted 4 times
1 cup of cold water
4 eggs, whites and yolks beaten separately
2 large cups of walnut chopped or rolled
2 teaspoons of cream of tartar—level measure
Cream butter and sugar, stir in yolks, beat hard for 5 minutes, add water, then flour, mix the tartar in in- then nuts, then beaten whites of eggs.
Bake 3/4 of an hour if loaf, or half hour if divided into two portions or layers.
Anti's* Favorite Hash
*'Anti' was shorthand for those opposed to women's suffrage
(Unless you wear dark glasses you cannot make a success of Anti's Favorite Hash!)
1 lb. truth thoroughly mangled
1 generous handful of injustice.
(Sprinkle over everything in the pan)
1 tumbler acetic acid (well shaken)
A little vitriol will add a delightful tang and a string of nonsense should be dropped in at the last as if by accident.
Stir all together with a sharp knife because some of the tid bits will be tough propositions.
Parliament Gingerbread
(With apologies to the English Suffragists)
½ lb. flour
½ lb. treacle
1 oz. butter
½ small spoon soda
1 dessert spoon ginger
1 dessert spoon mixed spices
½ cup sugar
A bit of hot water in which soda is dissolved.
Put flour in a basin, and rub in butter, and dry ingredients; then, soda and water; pour in treacle, and knead to smooth paste. Roll quite thin and cut in oblongs. Bake about ¼ hour.