Educate Together Blog
Educate Together Blog
Democracy in Action!
Democracy and democratic values are a core part of the Educate Together ethos. Educate Together schools are run as participatory democracies, with respectful partnership between parents, pupils and staff. This means that all members of a school community are supported and encouraged to make meaningful contributions to decision-making.
October saw not only the International Day of Democracy but also a presidential election and referendum here in Ireland so we thought there would be no better time to take a look at some of the ways our school communities learn about and participate in democracy.
Democracy Month at Wexford ETNS
October was 'Democracy Month' at Wexford ETNS. Students elected their new Student Council and learned about democracy and the election process. The students spent time reflecting upon and discussing important questions such as 'What would happen if there was no democracy?', 'In what ways is our school democratic?' and 'Should anyone not be allowed to vote?' You can check out their insightful responses here - plenty of food for thought!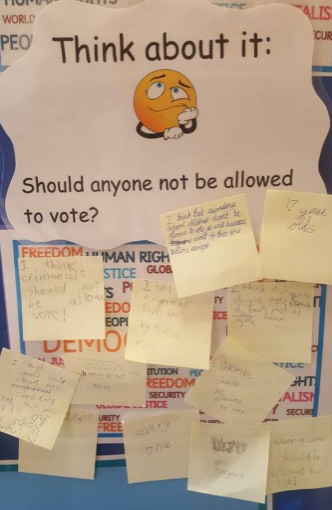 The Taoiseach's Visit to Stepaside ETNS
Taoiseach, Leo Varadkar made a visit to Stepaside ETNS on 15th October to celebrate International Day of Democracy. The Taoiseach was treated to a student-led celebration of democracy in schools and Mr Varadkar took part himself, announcing the results of the Stepaside ETSS student council. Check out RTE's News2day coverage of the event here.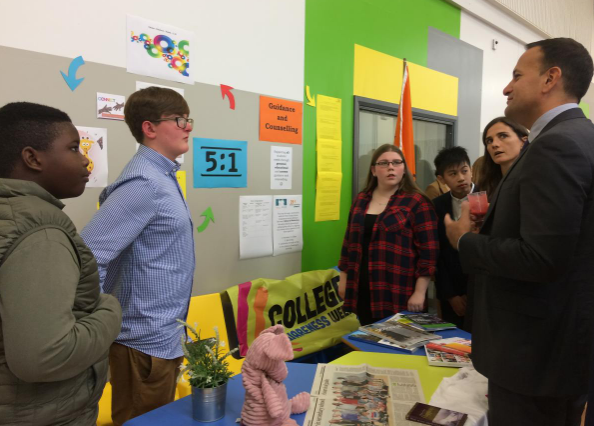 Grace Park ETNS Students on the Presidential Election:
While it may now be too late for them to make an impression on your vote, the students at Grace Park did an amazing job of explaining the Irish presidential election for the Irish Independent and it's still well worth checking out. Political pundits better watch their back! Watch the kids in action here.