Educate Together Blog
Educate Together Blog
"From Tiny Acorns, Great Oak Trees Grow"
We are very excited here in Dublin South City ETNS as we prepare to open on September 3rd.  We welcomed some of the children and their families to our beautiful new classroom in Griffith Barracks MDS last week. It was wonderful to see the children who are joining us this year and their brothers and sisters who will follow in their footsteps in the years ahead. The children were very impressed by the Aistear stations and the lovely reading circle. Some of them didn't want to leave! 
I'm really looking forward to teaching Junior Infants and I've been busy shopping for furniture, toys and resources. 
I would like to thank the parents and children of our first Junior Infant class for their patience and trust as we prepare for September. It is a huge privilege for us all to shape the future of our school and your contributions are pivotal, as together, we pave the way for the hundreds of children and their families who will be part of our community in the future. We have had so much support from our parent body, who are already designing our website and our logo.   
Thank you too, to Eddie Fox, Principal of Griffith Barracks Multi-Denominational School, his Board of Management and his staff for sharing their new building with us and for making us feel so welcome there.  
As the old saying goes, 'From tiny acorns, great Oak trees grow", and although we will start small, we will have very strong roots and we will grow together as a vibrant and happy school.
Dublin South City ETNS is taking enrolments for September 2018 and will open enrolments for 2019 in September. Enrol here.
Keep up to date with us on Twitter @dscetns and Facebook – Dublin South City Educate Together National School.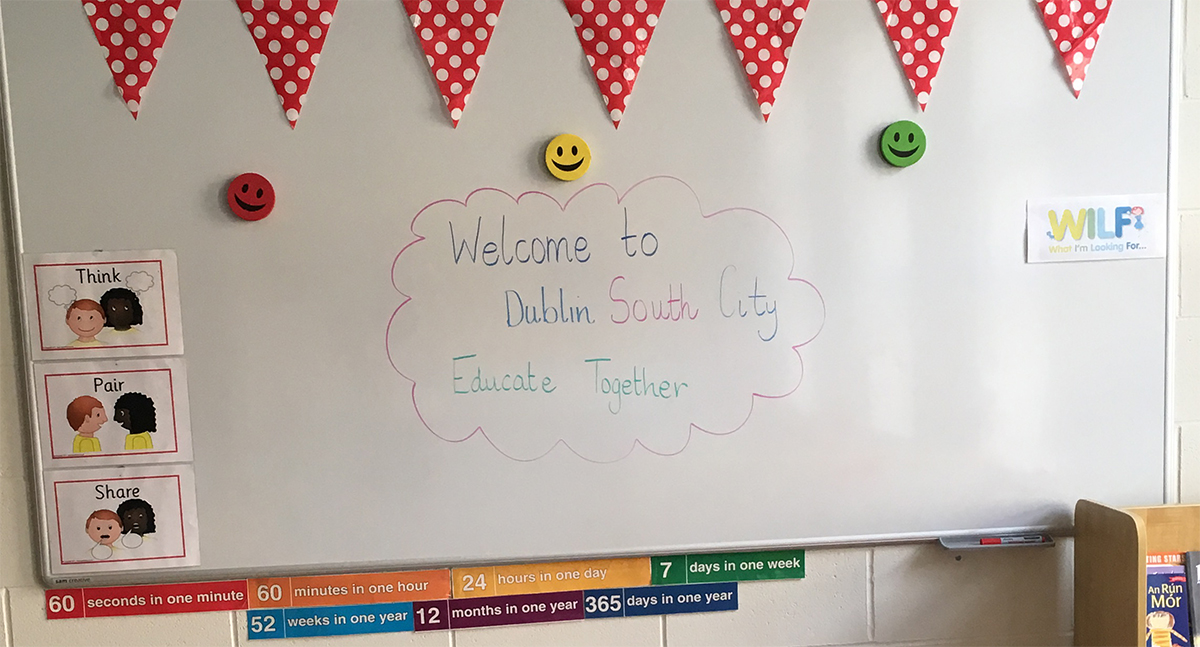 What is an Educate Together National School?
Educate Together schools are equality-based, co-educational, child centred, and democratically run. Educate Together schools are open to every child. Hit the Download button to learn more! 
PDF File