Educate Together Blog
Educate Together Blog
Educate Together Says Thanks!
As we approach the end of 2014, all of us here at the national office would like to thank each and every one of our supporters and advocates, all the staff who have worked so hard in the 78 Educate Together schools around the country and in the UK this year and, most importantly, the pupils and parents that are the heart of the Educate Together community. We would also like to give a special mention to our start-up groups and volunteer Board of Management members and acknowledge the huge amount of work that they do for Educate Together and their communities.
2014 has been a momentous year for Educate Together. Five Educate Together national schools opened - Knocknacarra ETNS, Galway; Malahide/Portmarnock ETNS and Shellybanks ETNS in Dublin; Trim ETNS in Meath and Tramore ETNS in Waterford. We were also delighted to be granted patronage of Newtownwhite National School in Co. Mayo - the first Educate Together school in the county. All of these schools are thriving and enrolments are now being taken for 2015. Educate Together also expanded to the UK with the opening of Redfield Educate Together Primary Academy which welcomed 55 reception children in September.
First days at Tramore ETNS; Knocknacarra ETNS and Redfield ET Primary Academy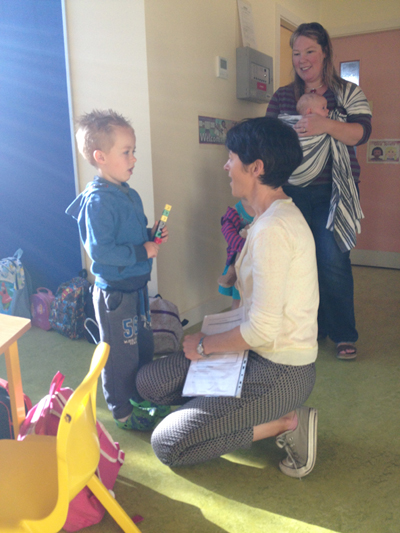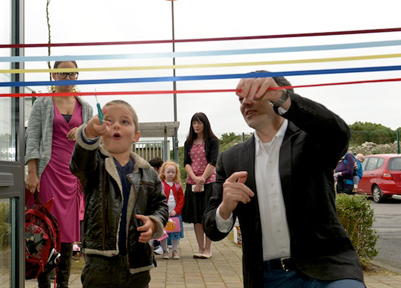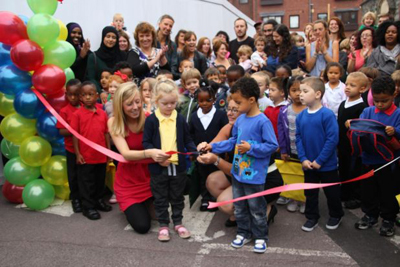 This year also saw Educate Together move into second-level education - Educate Together is now patron or joint patron of three new second-level schools - Kishoge Community College and Hansfield ETSS in Dublin, and Ballymakenny College, Co. Louth. As always, we have relied on the support of our community to help fund the start-up of these ground-breaking schools.
Opening Day at Hansfield Educate Together Secondary School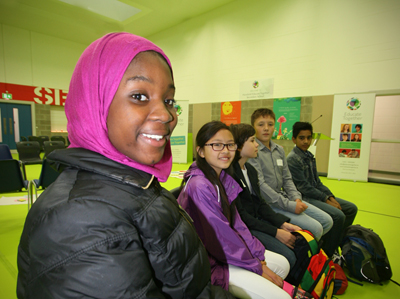 The Educate Together Direct Debit campaign was a great success and we are still taking contributions here - all donations, big or small, are gratefully received.
We're gearing up for another exciting year in 2015 - the Educate Together second-level project continues with Celbridge Community School taking it's first cohort of students in September. Following negotiations with the Department of Education and Skills, we hope to have announcements on our 2015 national schools in the coming months.
But for now, we would like to wish you all a happy holiday season!
Educate Together national office team