Educate Together Blog
Educate Together Blog
Educate Together Scientists of Tomorrow!
Young scientists from the laboratories and classrooms of four Educate Together schools are making an impact at the 2014 RDS Primary Science Fair this week! The fair, which is part of the BT Young Scientist and Technology Exhibition , aims to encourage and facilitate primary school aged children across the island of Ireland to develop a long term interest in STEM (Science, Technology, Engineering and Mathematics) subjects.
The Fair is not a competition, the emphasis of participation is on the development of children's core scientific skills as set out in the primary science curriculum i.e. 'working scientifically' and 'designing and making'. See more at: http://www.rds.ie/primarysciencefair#sthash.J2Ydq150.dpuf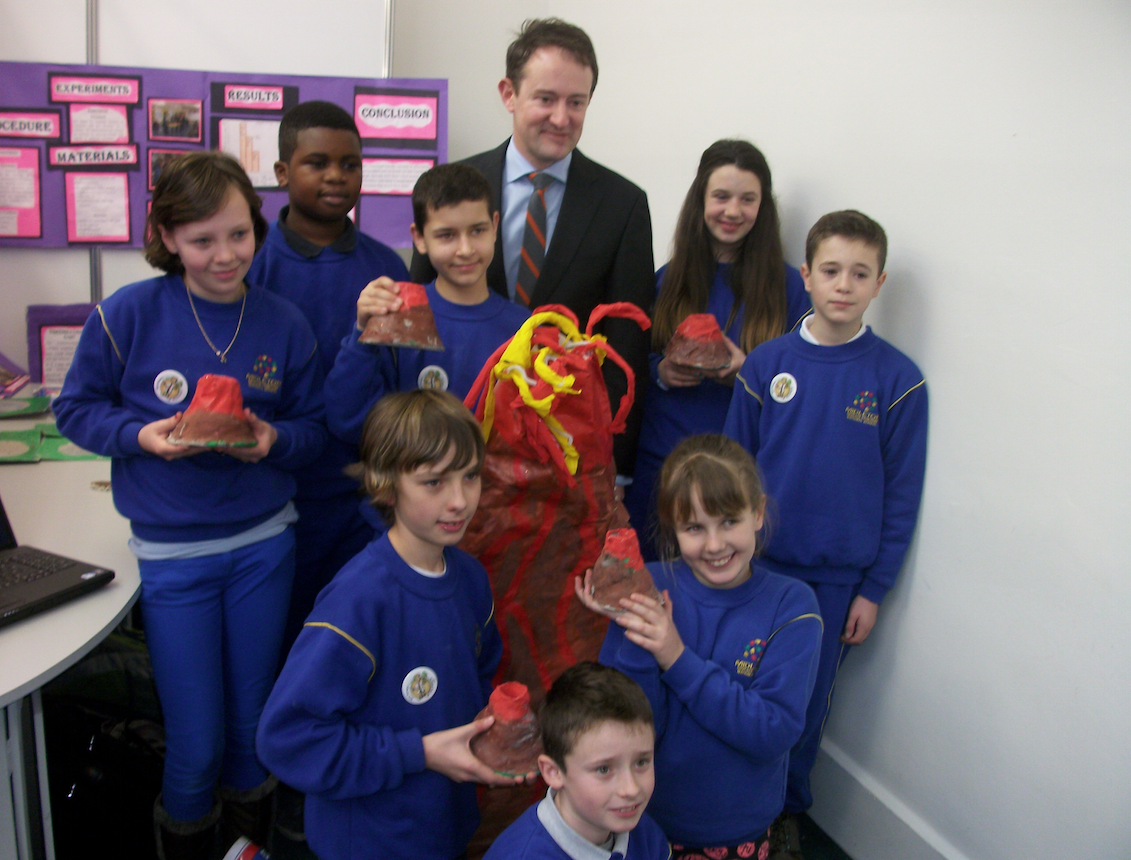 Midleton ETNS: Does temperature affect the viscosity of a liquid?
Midleton ETNS teacher Shelley O'Flynn, said "It was another great year for Midleton Educate Together as the pupils of 6th class worked collaboratively to investigate what viscosity is and through experimentation we investigated how heat causes a change in the viscosity of liquids.Well done to all 6th class who represented the school with such pride at this years exhibition".
The class studied lava and its varying viscosities. They worked together to construct a large 3D volcano and smaller clay models. Their studies showed that the lava has different viscosities depending on how hot it is. Graphing and recording the results of their experiements led them to conclude that in fact temperature does affect the viscosity of a liquid!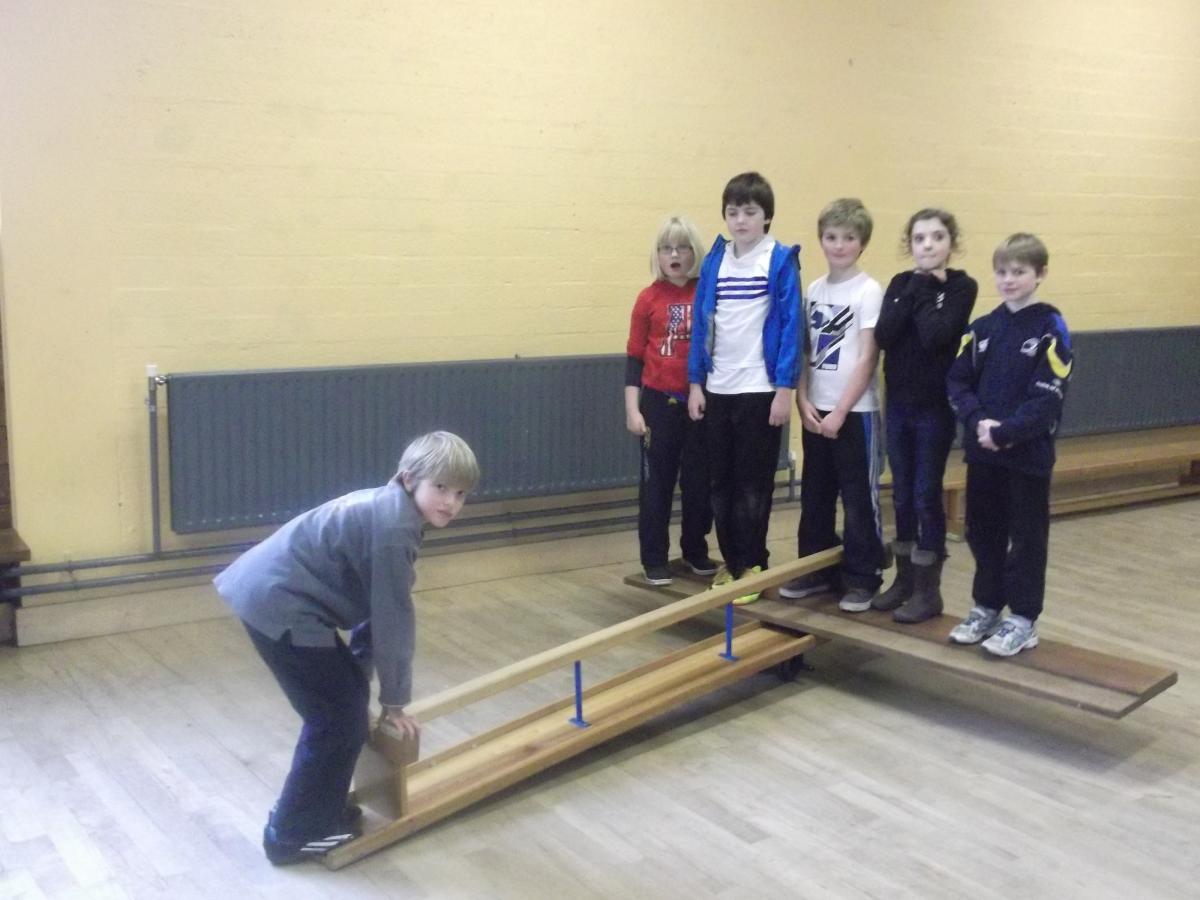 Ranelagh Multi-Denominational School: How strong am I?
Sadbh and Harry, 4th class students in Ranelagh Mult-Denominational school said "It started when Mr Fairbrother found a big box of sand in the classroom. No one could lift it. Mr Fairbrother told the story of how Oisín had died trying to lift a heavy rock. He asked us if we could have saved Oisín. We tried lots of different ideas. Eventually we were able to lift it with a long piece of wood with a cylinder underneath it."
The class learned that they could lift anything with a fulcrum and a lever. They also learned that the closer the fulcrum to the weight the more you can lift and that the longer the lever the more they could lift. 
Maynooth ETNS explored the question 'Why are carnivorous plants not considered animals?' while the project from Balbriggan ETNS aimed to find out 'Does water purity affect plant growth?'.
Science in Educate Together Schools:
Primary school students representing 120 schools from across Ireland will display their projects at the fair. As usual, Educate Together schools punch above their weight – with young scientists from four Educate Together schools exhibiting. Although Educate Together pupils make up just 2% of the overall primary school population in Ireland, their work is regularly selected for inclusion.
Educate Together Education Officer Fionnuala Ward visited the exhibition to find out more about the projects exhibited by pupils: "I'm delighted to be here at the Young Scientists Exhibition supporting our schools. It's great to see children so enthusiastically and actively involved in their learning. Educate Together has always promoted the concepts of active learning and critical thinking and the pupils here today have very ably demonstrated how both can be applied in useful, practical and fun ways. I have no doubt that the young scientists we see here today will be at the forefront of scientific and technological innovations in the future!"