Educate Together Blog
Educate Together Blog
The Ethical Education Conference 2018: Student Perspective
Sean O'Cleary, a student from Stepaside Educate Together Secondary School, shares his experience of this year's Ethical Education Conference - Educating for a Sustainable Environment.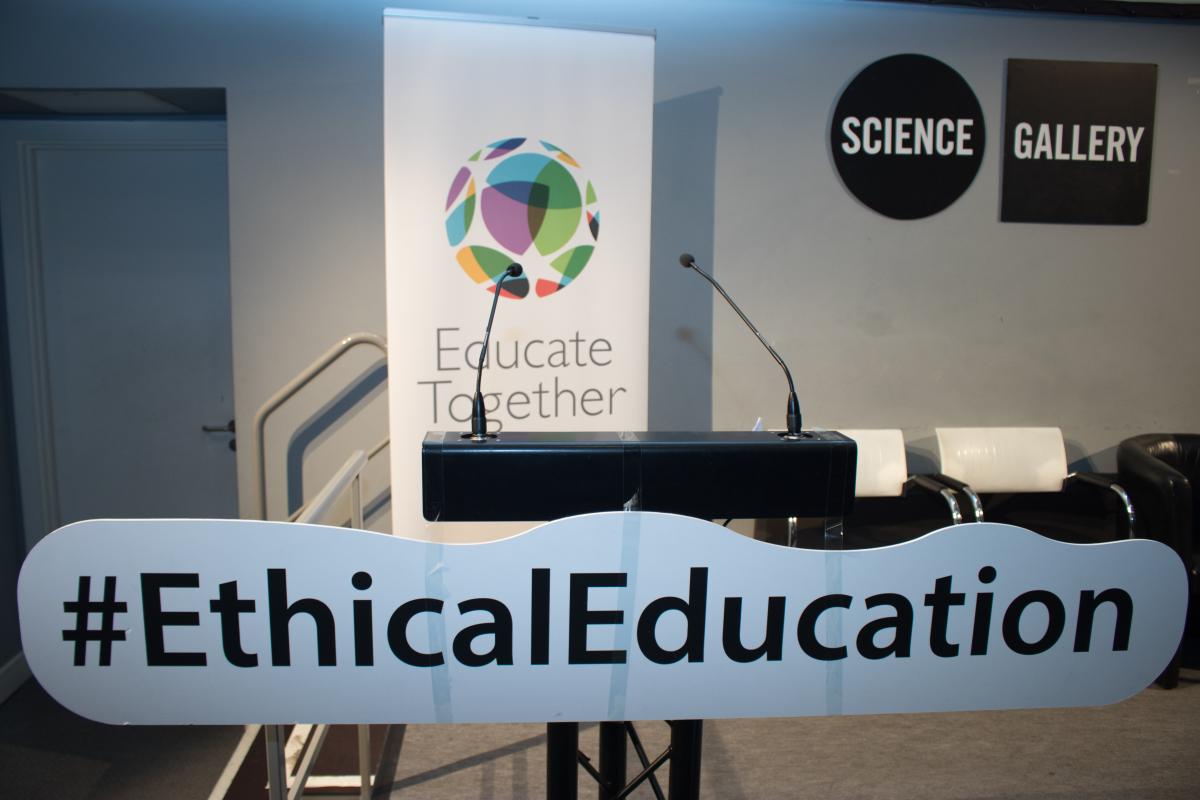 On Friday the 25/11/18 the winners of the Project Based Learning week project went to the Educate Together Ethical Education Conference student meet with some of the student council along with some other students from our school. The meeting was held in the Science Gallery in Dublin City. We left the school at 1pm. When we got there, there were a few other Educate Together Schools there waiting to start. We got there just as student meet was about to start.
There were two sessions each lasting an hour and a half with a half hour tea and coffee break in between. In the first session we looked at what a student council is and put forward our questions. Every school took turns in explaining how they elected their student council. We were then split into groups of four and the groups were each given a sheet of all the responsibilities that the student council had. The groups then had to pick what they thought was the most important responsibility.
Everyone then went for a tea and coffee break. There was cake, pastries, cookies and juice. In the second session every school had different who explained what they have done for their school, a problem we need to solve together, or their Project Based Leaning project. Every school had brilliant ideas and each spoke extremely well. It all finished at half five and everyone made their way home. All in all it was a very good day and we all learned a lot from our fellow Educate Together students.