Educate Together Blog
Educate Together Blog
Inspiring Initiatives: October 2018
Here in the National Office we are endlessly impressed by the creative, enriching and community-building initiatives undertaken by the dedicated members of our network of schools and we're certain you will be too.
Heritage Language Initiative at Bremore ETSS
Bremore ETSS have been chosen to be part of the Heritage Language Initiative run by the Department of Education. They have been allocated a Lithuanian Language teacher, Jurgita, and students have the option to attend Lithuanian Language classes every Tuesday after school. Commenting on this exciting opportunity, principal of Bremore ETSS, Kathy Jones, said: "As an Educate Together school, we are delighted that heritage languages are being formally recognised and promoted. We would love if the Language Initiative could be offered to other students in the future." On 23rd October, the Lithuanian Ambassador in Ireland made a visit to Bremore ETSS to launch the initiative and all families with Lithuanian Heritage were invited to attend.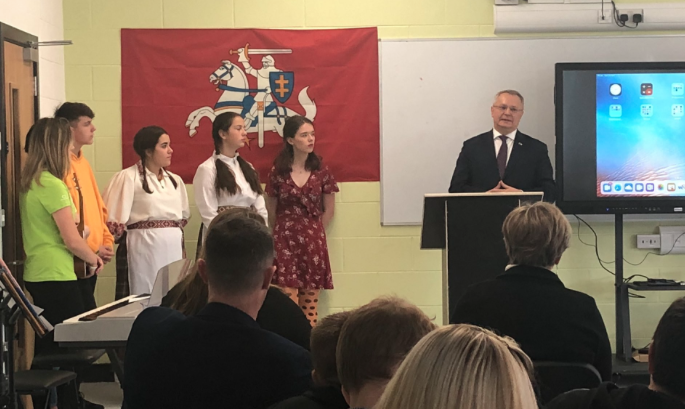 Grow from Seeds in Kildare Town ETNS
Grow from Seeds is an initiative Kildare Town ETNS are taking part in through Erasmus+. They are working with the Gaiety School of Acting, Plan Ireland, La Transplanisphere Theatre in Paris and Gilden Grundschule in Dortmund, Germany. All of the partners are working together to create an Intercultural Education programme to teach in our schools through drama and story. The project will continue to grow until completion in 2020. You can learn more and keep up to date on their progress and the by following them here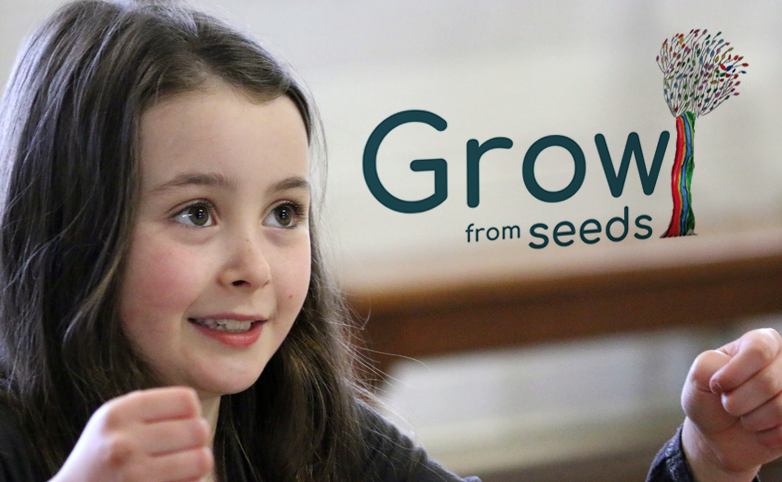 The Friendship Stop at Blessington ETNS
This year Blessington ETNS have created friendship stops for their school yard. These friendship stops are where children go if they need a friend. Designed by the children for the children, they encourage all students to keep an eye on each other on the yard. If you need a friend, you take a seat and someone will check your ok.