Educate Together Blog
Educate Together Blog
We Need to Radically Overhaul the School Admissions System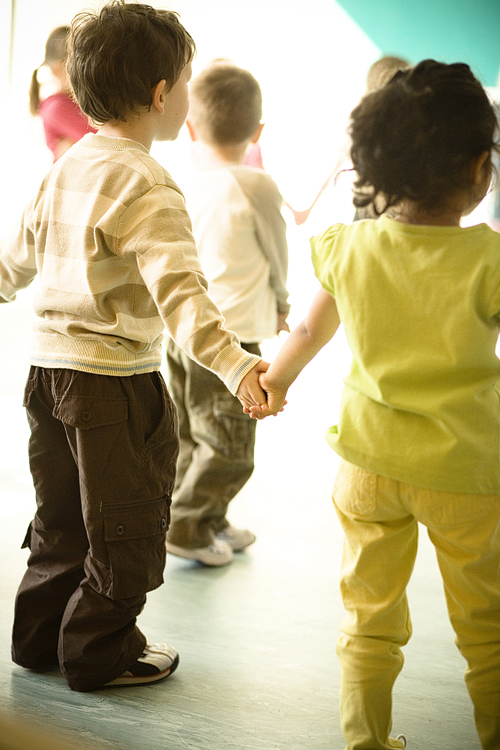 Over the past months, there has been a mounting protest movement over the issue of religious discrimination in access to Irish publicly funded primary schools. Changes have been suggested ranging from the repeal of sections permitting such discrimination in the Equal Status Acts to the wholesale removal of independent governance or patronage in the Irish education system.
The current debate seems to miss some key elements. The first is the "triple-lock" that exists to protect the interests of Catholic and other religious interests in Irish education. The second is the scale of change required and the third is the lack of systemic proposals that really address the problem.
"Triple-lock" legal protections
The first lock is statute law, Equal Status Acts and the Education Acts, the second is the Irish Constitution and the third is that 98% of primary schools in Ireland are privately owned by religious bodies.
Moves to change the traditional Catholic first enrolment policies in Catholic schools must seek the repeal of the exemption for such policies within the Equal Status Acts. Any such repeal would be challenged as being unconstitutional as the current Constitution zealously protects the rights of religion, religious bodies and parental preference in the matter of education.  A move to allow a repeal of the exemptions would require fairly comprehensive re-writing of major sections of the Constitution (Articles 42 and 44) and at least one referendum to bring this about. However, what most commentators do not acknowledge is that, even if such amendments were to succeed, the state still has no right to seize the privately-owned buildings owned by religious bodies. 
I would suggest that a constitutional referendum seeking State powers to seize the private property of religious bodies would be extremely difficult to achieve.
Scale of change in the system needed
There has been much debate over the scale of change in the system that will be required. Archbishop Diarmuid Martin first indicated that he thought that 50% of the schools in his diocese should be offered to equality-based school patrons. Parental preference surveys conducted by the Irish Department of Education in 44 different areas of the country in 2011 and 2012 indicated an average of 8% viability of change. Recent figures from established Educate Together schools indicate a dramatic increase of this percentage in some urban areas. This is underlined by the surge in non-religious marriages and funerals and the 62% vote in favour of same-sex marriage in the recent equality referendum. Educate Together's projections would indicate at least a 10% change producing a national network of approximately 300 schools.
The problem is that no one knows the true level of demand for change. The system is not configured to find this out and cannot organise itself to suit the changing needs of the population. As a result, we have a situation where enormous pressure is placed on parents to do whatever it takes to ensure their children access a school. In a worryingly increasing number of cases, this involves baptisms and token appearances at church services to ensure a non-Catholic child is able to access a place in a local state-funded school.
Systemic proposals to address the issue
Educate Together's proposal is to radically change the way that the system addresses the mechanism of school admission.
First, the state has to take control.  A state body independent of school patronage must be given the power to manage school admissions.  A website based application process should be opened each October for parents whose children are due to start school the following September.  Parents can then register their preference for school type and school (first, second and third preference). There should be a cut-off date in January. The process should be correlated with the register of recipients of child benefit and a system put in place to make sure no children are missed out. 
These numbers can then be processed by the state and offers made in March of each year. This will ensure that the state knows the real preferences of parents of pre-school children and can, for the first time, be in the position to allocate resources, funding and accommodation according to the real levels of demand in each area. Schools in areas of shortage will no longer be inundated with multiple applications and would be free of all suggestions of unfair preference, discrimination or conflict of interest.
Through legislation, the State could then establish a legal framework through which the local authority can offer places to encourage short journeys to school, reduce traffic gridlock and also to address any serious trends towards ethnic or social segregation in school populations. Such a framework would also protect the rights of marginalised minorities.  The state could also give itself explicit powers to restrict grants to providers who refused to re-allocate accommodation to meet significant shifts in parental preference.
Such a system is well established in other jurisdictions. There are complexities to be managed. They include measures to make sure all parents are aware and able to use the system; confidentiality of data processing and how to handle surges of demand for particular school types. Powers would have to be given to the Department to ensure providers made accommodation available to other schools if parental preference demanded it.
However, such obstacles are not insurmountable and the system would then be able to plan properly, become far more efficient and the State could honestly say that it is protecting the human, religious and intellectual rights of all families in the matter of education.
N.B. this proposal was outlined by Educate Together in its submission to the Forum on Patronage and Pluralism in 2011, available to download below:
Forum on Patronage and Pluralism Submission
Educate Together's submission to the Forum on Patronage and Pluralism in Primary Education, April 2011.
PDF File