Educate Together Blog
Educate Together Blog
Raising Student Voices Raises the Roof at Educate Together Ethical Education Conference 2016
Last month the second annual Educate Together Ethical Education Conference was held in Dublin. The theme of "Raising Student Voices" was carefully chosen in line with the Educate Together Charter. The Conference is primarily geared towards teachers and aims to build the capacity of Educate Together teachers in the area of Ethical Education; to provide opportunities to learn from peers and of course vital networking opportunities. The Conference is open to anyone to attend and this year we were delighted that a number of delegates were from outside the Educate Together Network.  
The first afternoon of the conference was given over to the students from our schools – members of the Irish Secondary Schools Union led a workshop for second level students on how to make their student councils really great; this was followed by an amazing and world first "StudentMeet" - which is where groups of students randomly take the stage and present an initiative they have led in their school in relation to Ethical Education.
The first day of the Conference finished off with the official opening from the Minister for Education & Skills Richard Bruton in which he committed to accelerating plans for divestment of schools and reaching the target of 400 additional multi-denominational / equality-based schools. The Ombudsman for Children, Niall Muldoon gave a wonderful keynote address in which he challenged us to remember that all children and young peoples voices need to be heard. Finally, the first day ended with a splendid meal and opportunity to socialise with new friends and old.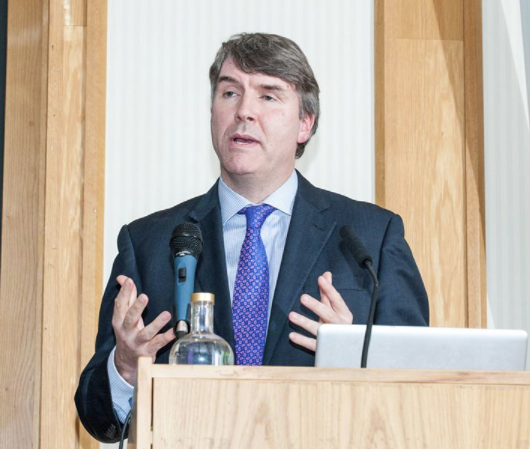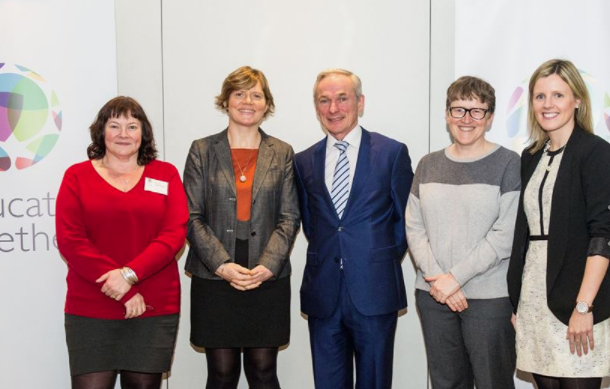 The second day of the conference started with an energetic and dynamic "TeachMeet" where the teachers having picked up a few tips from the students the previous evening shared their good practice initiatives spurred on by the wonderful Lewis duo, Rozz and Simon who had managed to commandeer oodles of spot prizes. 
The second keynote address was given by leader in field of children's rights in education, Professor Laura Lundy of Queens University Belfast and Director of the Centre for Children's Rights. Her presentation was engaging and challenging and she left us with a few interesting challenges as to how we can raise students voices even more in our schools. The keynote was followed by a series of workshops in which teachers got the opportunity to explore indepth an aspect of Ethical Education in relation to student voices.