Educate Together Blog
Educate Together Blog
What Does It Mean To Stand Up for Education?
Ruth Doggett, Education and Support Programme Manager for Educate Together, considers shortfalls in investment in education in light on the INTO's Stand Up For Education campaign.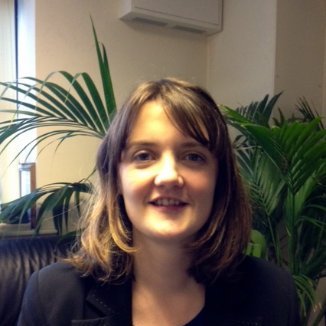 As the Autumn leaves fall and our elected representatives plan 1916 commemorations while strategising over election dates, the INTO have launched their pre-election campaign; 'Stand up for Primary Education'.
But what does it mean to stand up for education?
Campaigns often focus on underinvestment in Irish education and the subsequent negative economic and social impact of policy decisions. We often seem stuck in a discourse similar to Padraig Pearse's description of the education system as a 'Murder Machine' with our children viewed as raw materials who need to be rendered, moulded and compressed into what the market demands. In a modern Irish republic, standing up for education must include a conversation on the overall value of education as a human right. A right every individual has to use as they wish, to live the type of life they want to choose. A right provided for in a context of honouring freedom of conscience, providing choice of schools and addressing the historic monopoly of religious patronage in Ireland. A right which the state must provide to each citizen on an equal footing.
Equitable investment for a well resourced public system of education
The INTO campaign recognises that at primary level, young children are building their sense of self as part of a local and global community and exploring what it means to be a life long learner. It makes the sensible call for sustainable investment in these foundational years, on a par with the funding provided at second level. It fails however to recognise the serious inequity in funding at second-level and subsequent inequity of provision for young people attending voluntary secondary schools.
It is shameful that a secondary school of 400 pupils, for example, receives €90 per pupil less per annum in grants from the State than a similarly sized Community School and €212 per pupil less than a 400 pupil school in the ETB sector. Secondary schools are set up and managed by bodies such as Educate Together or denominational trusts on an entirely voluntary basis. As a lead provider of new national schools, Educate Together is acutely aware that the State only pays for 12% of the cost of opening a new primary school and provides no financial support to the work patrons undertake opening and managing a second-level school. The state, as duty-bearer, is clearly choosing to invest in some people's right to an education, more than others. And who fills the gap for organisations like Educate Together? The very tax-payers whose right to an equality-based education is being denied by a system still dominated by faith-based schools.
In a modern Irish republic, the State must invest properly in the setting up of 300 new Educate Together national schools and increase the proportion of GDP allocated to education. The capitation grant for primary education should be doubled and systematic increases put in place for resources in primary and second-level. Our children and young people deserve the same level of investment in their education, regardless of what type of school they attend or their social, cultural or faith background.
Investment in children
The welcome reduction in pupil teacher ratios (PTRs) and allocation of release time for teaching principals is evidence of the impact of the emerging INTO campaign. It is a campaign focussed on investing in our children and their experience of education.
The campaign included a call for ongoing professional development for our teachers so that they can adjust their teaching strategies to maximise the opportunities afforded by a smaller class. It recognises that young children are not homogenous self-regulated learners; they need to learn in socialised environments and be offered a differentiated curriculum.
Only well resourced teachers and transformational principals who focus on student achievement and instructional strategies can achieve this. Only well resourced schools can ensure every student claims their right to a quality education. After years of underinvestment, in- school management structures must be reviewed and revived so that our educational leaders can provide an education that is responsive to individual social, academic and behavioural needs of all our children and young people. 
Cuts to strategies required to level the playing field, such as the Delivering Equality In Schools (DEIS) scheme, must be reversed and our State must once again invest in targeted funding to combat disadvantage present in all schools and to support children and young people with special educational needs.
What better way to move into 2016 and the commemoration of the Proclamation of a Republic than to see our elected representatives commit to a serious investment in a public education for all citizens. An honest commitment which would fulfuil our commitment to "cherish all children equally'. Perhaps then we will be able to live up to Pearse's call for our system to provide "the conditions available to the growth of living organisms - the liberty and the light and the gladness of a ploughed field under the spring sunshine".  Only then will we have stood up for education.
Discuss these issues and more at the Educate Together Ethical Education Conference - book here