Ways To Help
Community Fundraising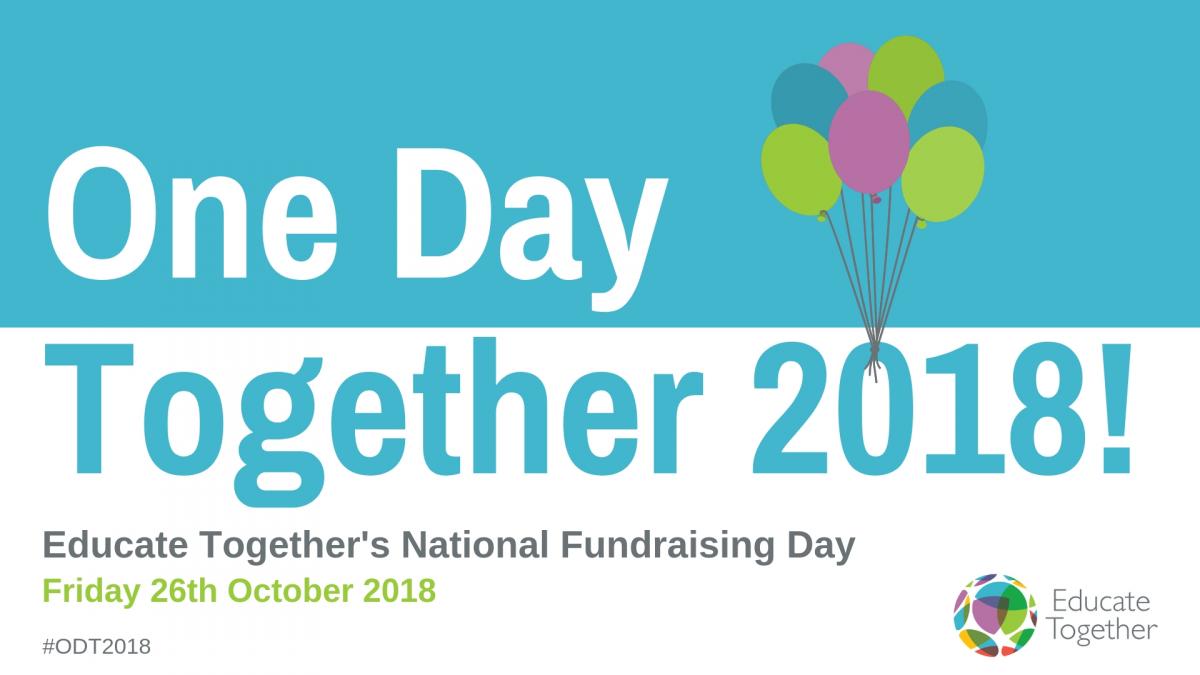 Not many people are aware that Educate Together is a charity. Less than 20% of our operating costs are covered by a core grant from the Government and one of the key ways we raise the balance is through fundraising.
Once a year we hold a national fundraising day - One Day Together - and ask the Educate Together community to come together, dig a little deeper and chat a little louder, to help us achieve our goal of providing inclusive, equality-based education to all families in Ireland who want it. Schools, start-up groups, alumni and families up and down the country mark the day with celebrations and fundraisers, all in aid of our charity Educate Together.
And this year was no different! So many of our school communities and supporters pulled together to raise some much needed funds so that Educate Together can continue to open and support more schools and serve more children and families around Ireland. While we don't know the final figure raised just yet, here is a taster of what some of our schools did to mark the day:
Castlebar ETNS: "We had a great day celebrating One Day Together for Educate Together. We dressed up, had crazy hair and took in a trip to the Linenhall to see How to Catch a Star."
Balbriggan ETNS: Students and staff held a 'Self Expression Day'!
Kildare Town ETNS: "Our Witches Walk was a great success - the students enjoyed it no end, and were thrilled with the reception they got - cars beeping, people waving & saying hello really made their day!"
Gorey ETNS: The whole school braved the cold and took part in a 'Friendship Walk'.
Canal Way ETNS: At Canal Way ETNS, students were asked to bring in 'Coins for Concert' and Dermot the principal performed his 'world famous' magic show!
Limerick ETSS: This was Limerick ETSS's first One Day Together and they dove right in holding a fancy dress day as well as a bake sale!
Sandymount Park ETSS: Another school celebrating their very first One Day Together, Sandymount Park ETSS held an amazing fancy dress day!
Carrigaline ETNS: "We celebrated One Day Together by marking Educate Together's 40th birthday. We had a wonderful assembly hosted by Nicola's 6th class who told us some facts about our school's history. The new members of our Student Council were announced. All the students went to the halla for a disco as well. We all had a fantastic day!"
Powerstown ETNS: At Powerstown ETNS, the staff and students held a bake sale and donned costumes for a fancy dress day!
Midleton ETNS: The staff, students and even a parent or two weren't deterred by the cold morning and held a fancy dress parade!
Celbridge Community School: The school community at Celbridge CS held a bake sale where some amazing culinary creations were on show.
A huge thank you to all our schools who took part and made this One Day Together so special! Please keep sending your stories and pictures from your One Day Together celebration to fundraising@educatetogether.ie, we'd love to see them!
It's not too late to take part this One Day Together. Whether it's holding a fundriasing event, making a donation today or simply spreading the word about Educate Together's charity status, you can help us change the education system in Ireland.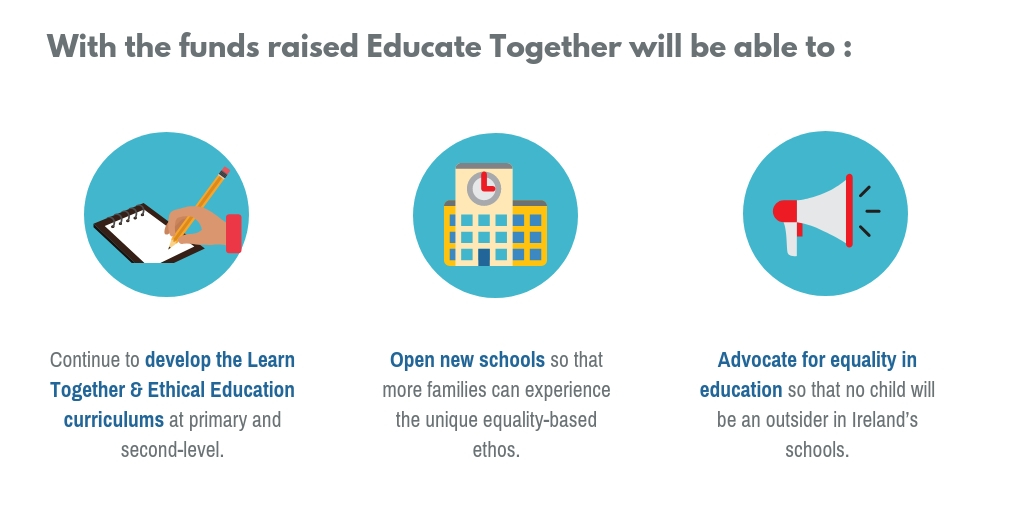 If you'd like to hold an event on behalf of Educate Together, you'll find a handy fundraising pack below, as well as some useful resources to promote your event such as posters and sponsorship forms.
You can make a donation here or donate €6 by texting EDUCATE to 50300. 
If you use Facebook, you might consider using their new fundraising tools to hold a Facebook fundraiser on behalf of Educate Together (you'll find a handy how to guide here). Any contribution you can make, big or small, whether a single donation or a monthly contribution would be enormously appreciated.
To help spread the word about Educate Together's charity status and why we must fundraise you'll find some helpful information you can share here.
Thank you so much for supporting Educate Together!