Please Support Educate Together Today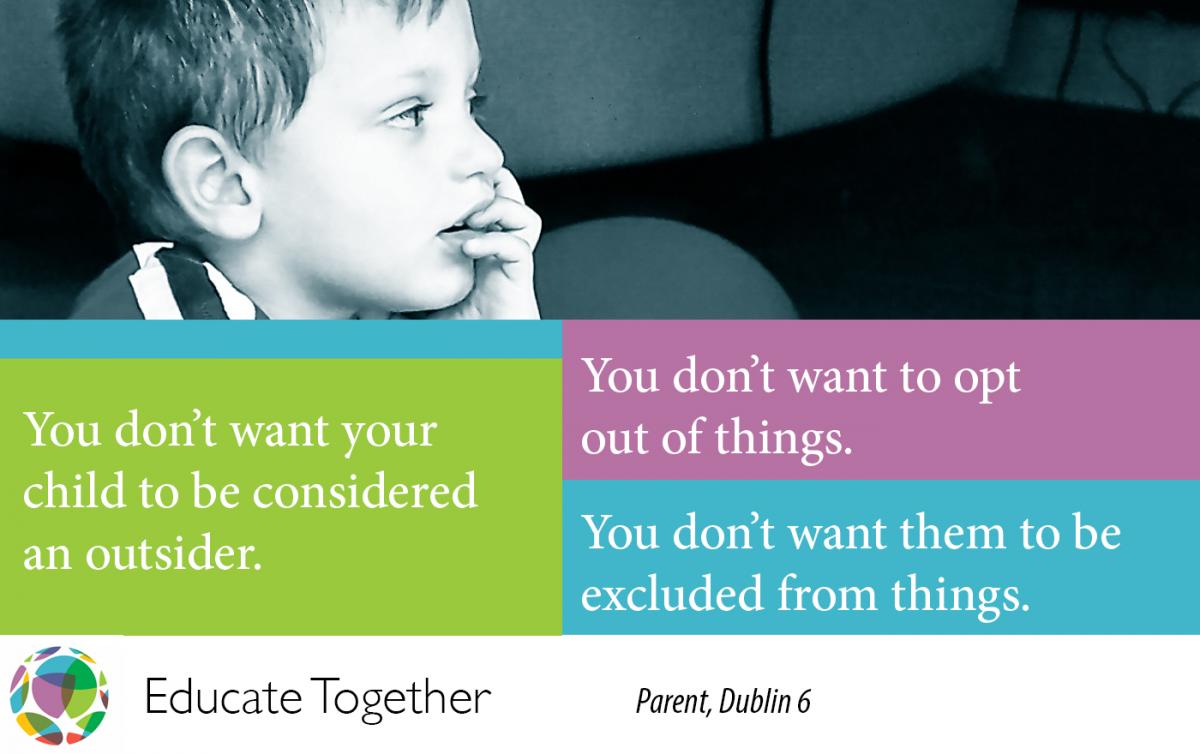 "Everyone accepts me. I feel so loved, confident and proud. Thank you Educate Together!" – 12-year-old student
Join us in making Equality-Based Education an option for every family in Ireland!
Educate Together is a charity, and we rely on the generosity of our supporters to deliver our programmes. In addition to opening new schools, Educate Together provides support and assistance to our network of schools all over Ireland. Without the generous support of grandparents, parents, guardians, alumni, and friends of Educate Together we would not be able to do the work that we do.
Will you consider supporting Educate Together with a monthly direct debit gift today? Any contribution you can make, whether it is a single donation today, or a monthly contribution directly from your bank account, will be greatly appreciated.
Address: Educate Together, Equity House, 16/17 Upper Ormond Quay, Dublin 7, Ireland - Charity Number: CHY 11816