Advocacy - Our Campaigns
Advocacy - Our Campaigns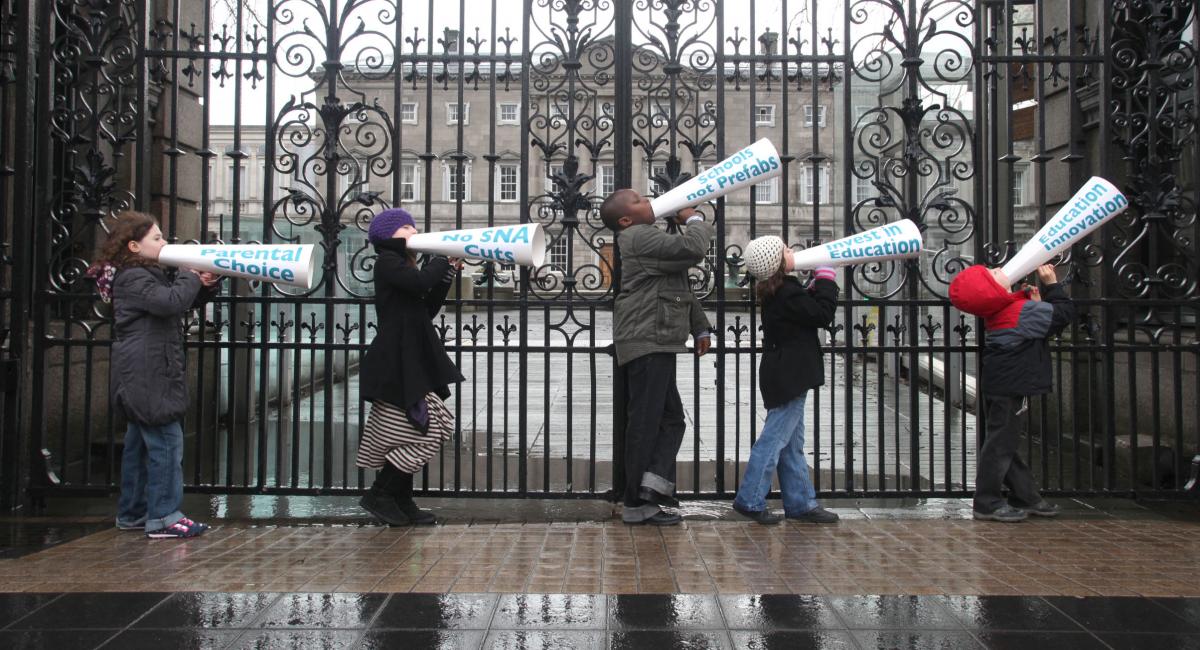 Educate Together is an active advocate on educational issues both to government and other influencers in the educational sector. This work behind the scenes keeps issues that are important to parents and students at the forefront of policy makers' minds. Educate Together applies its influence to areas of educational policy and subsequent decisions that will have a profound impact on generations of young people in Ireland. It is critical that good decisions are made and bad decisions are challenged.
In 2011 Educate Together made submissions to the Forum on Patronage and Pluralism, the Oireachtas Select Sub-Committee on Education and the Teaching Council. Download and read Educate Together's submissions on the Education and Training Boards Bill, the Forum on Enrolment Policies and Ireland's UN Universal Periodic Review.

In the 2011 General Election, Educate Together identified five key education priorities as identified by our membership. We sought protection for education budgets, retention of Special Needs Assistants, diversity of choice in school type provision, new permanent buildings for schools and a commitment to educational innovation in policy development.
This campaign succeeded in having our policies endorsed by all political parties and a commitment to formal recognition at second-level became a key point of the programme for government.  In May 2011 many years of lobbying, advocacy and local activism was vindicated when Minister Ruairi Quinn announced Educate Together's recognition as a second-level patron at the Annual General Meeting in Gorey.